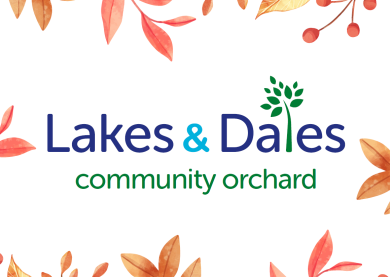 LAKES AND DALES COMMUNITY ORCHARD is an environmental and wellbeing initiative that will benefit almost communities across Cumbria, County Durham and Northumberland.
The Society is looking for a group close to each of its stores to purchase and plant at least five fruit-bearing trees or bushes, the plants or trees will be funded by Lakes and Dales.
'Lakes and Dales Community Orchard' funding will allow numerous fruit trees to be planted. The individual sites, of five or more trees, will then form part of a region-wide orchard of trees.   
The initiative has been created to encourage people to work together, increasing physical activity and improving local environments.  
Orchards offer volunteering opportunities throughout the year as well as the chance to learn new skills, create habitats for wildlife and produce an array of edible produce.   
Community orchards are a prime example of localism in action. Promoting the health benefits of fresh produce and outdoor exercise to people of all age groups, orchards are excellent places for people to to come together and enjoy the outdoors, whilst providing a focal point for community activities.  
Apply today HERE 
Advice and resources can be found HERE
Full terms and conditions can be found HERE 
Applications close on 20th January 2023.